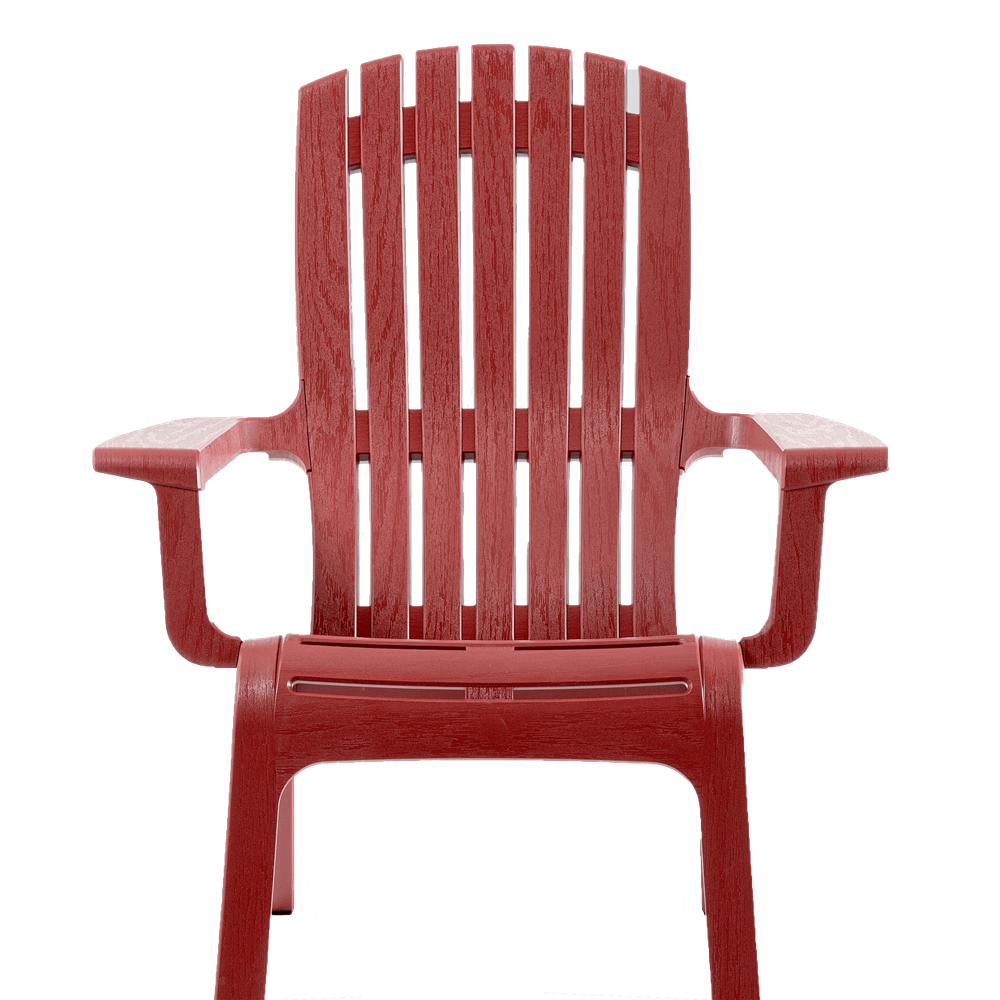 Revamp your outdoor space and invite your residents and guests to relax in comfortable Adirondack patio furniture. Introducing the new Westport Adirondack Chair by Grosfillex® made from commercial-grade plastic resin that features the look of real wood at an affordable price. The easy-to-clean resin surface allows you to keep your beachside, poolside or other outdoor space looking pristine. These stackable Adirondack chairs are simple to store overnight or during the cold season. The durable materials used to make Westport chairs help them stand up to the elements including salt and snow.
History of the Westport Chair
In the early 1900s, the first Adirondack chair was created in Westport, New York, by Thomas Lee. He aimed to create a chair that was comfortable, sturdy and with the ability to balance on all types of terrain. He spent three years working on the chair's design, which featured wide arms, a slanted seat and a high backrest. This design became the first Westport chair and was the foundation for the Adirondack chair we typically see today.
Adirondack patio furniture are ultimately designed with outdoor deck lounging and views of mountains in mind, long-term performance in exterior environments is obviously a top selling-point. However, getting the formula right between affordably and quality on this popular chair has been an uphill struggle. Modern Adirondack chairs are traditionally made from wood, which tends to splinter, peel and crack with overexposure to the outdoor elements. Some manufacturers mold plastic Adirondack chairs from cheaper plastics, which are intended more for residential use due to the lack of durability. Often these thin chairs break, warp or bend under extensive use and are more for decoration. Heavy-duty Recycled Plastic Adirondack chairs are designed to stand up to any condition due to the extremely durable and long-lasting material, but the price is often 10 times over their weaker counterparts.
Ten years in the making, the new Westport Adirondack chair design features the shape, comfort, sturdiness, and style of contemporary Adirondack chairs while offering a budget-friendly, durable outdoor furniture option that meets the needs of industrial businesses. Whether you're running a hotel, beachside resort, waterpark, country club or HOA, this commercial Adirondack chair carries an innovative design that's tried and tested to offer optimum comfort to your residents or visitors.
Features of the Westport Adirondack Chair by Grosfillex®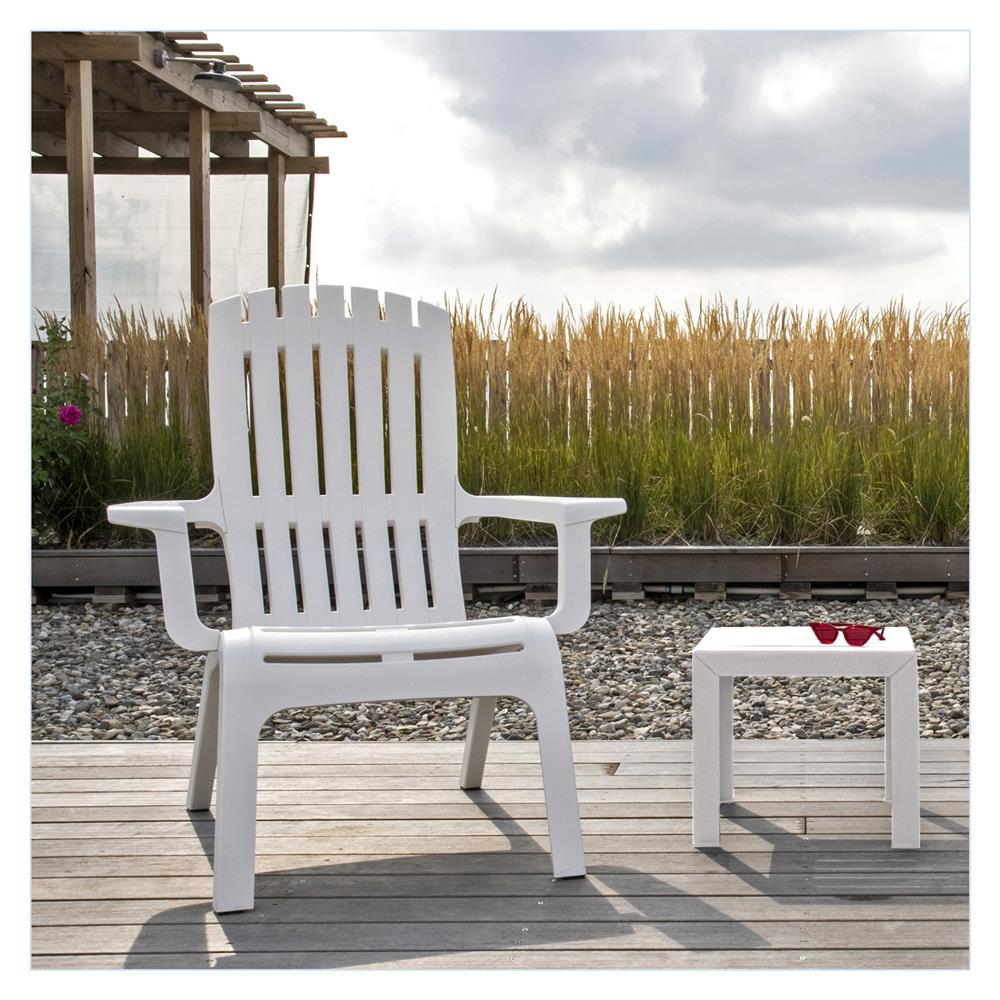 While the traditional Adirondack chair's seat and back are made from wood, these heavy duty plastic Adirondack chairs feature seats and backs made via a mineral polymer composite process that provides the look and texture of wood at a lower price. Its bottom is made from Grosfillex® technopolymer with air molding technology (AMT), which increases the durability and strength of the chair.
Additional features of the Westport chair include:
Stackability for easy daily/seasonal storage

High back and wide seat for lumbar support and extra comfort

Heavyweight of 22 lbs. to stand up to strong winds and other elements

ASTM-rated to hold a weight of up to 400 lbs.

Realistic wood texture that's easy to wipe clean

Availability in a variety of colors
The Westport Adirondack chair arrives fully assembled, saving you the time and money that would otherwise go into assembling new furniture. Matching low tables are also available for a complete patio set.

Invite Your Guests to Relax With the Westport Adirondack Chair
The new Westport Adirondack chair by Grosfillex® is ideal for business owners who want to offer comfortable, durable outdoor seating for regular use by customers. The style of these plastic resin Adirondack chairs pays tribute to the original design from which it gets its namesake, while offering evolved features that make it an excellent choice for commercial use today. Made from heavy-duty, affordable materials, these chairs resist the elements better than traditional wood designs. These extra features make this heavy-duty plastic Adirondack chair a great choice for settings such as hotels, resorts, water parks, and country clubs.
Shop for your Westport Adirondack chairs and accompanying tables by Grosfillex® at Pool Furniture Supply, and view our large selection of outdoor furniture and pool accessories. We also offer a range of design services. For more information, get in touch with our experts.